The workshop Introduction to Multivariate Statistics in R will cover introductory aspects of several widely-used multivariate statistical methods. Our aim is to give inexperienced users of these techniques a first look at how they can be implemented in R. We will focus mostly on analyses and outputs that R generates automatically from existing procedures and avoid too much programming to manipulate data objects.
Next Workshop:
International Congress of Plant Pathology 2018
Saturday July 28 1:00 - 5:00 PM
Instructors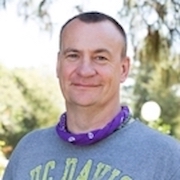 Dr.
Neil McRoberts
University of California Davis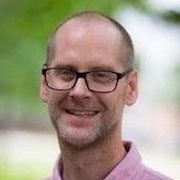 Dr.
Paul Esker
Pennsylvania State University
Syllabus
Over the course of the workshop we hope to cover the following:
Ordination methods for dimensionality reduction and data display
Clustering methods for examining relationships among data items

Hierarchical clustering
Non-hierarchical clustering

Examining differences among groups

Discriminant analysis and MANOVA
Procrustes analysis for comparing ordinations
Types of materials
The materials for the workshop come in four different types of file:
We hope you will be able to work through the material in the workshop at your own pace, so although we hope to cover all the topics listed above on the day, don't worry if we move on to a new topic before you feel you have completely got to grips with the one you are already working on.

Licences
Data: CC-0 attribution requested in reuse
Copyright 2018 Neil McRoberts